The word "yoga" is descended from the Sanskrit word "Yuj" which means union. Therefor yoga is the path that leads towards the harmony or union of mind, body and soul. Yoga is not just a class of exercise, but it's an ancient practice to gain happiness, peace and wisdom.
"Yoga" also refers to the inner science that comprises various methods by which an individual can attain self-realization. It helps to overcome all kinds of suffering and leads us to a sense of freedom with good health, contentment and peace of mind. Yoga is a combination of components such as posture, breathing practices, meditation and deep relaxation.
Let us teach you the PKClub CrossGym – Den Bosch attitude, if you want? If you let us, we would be very honored.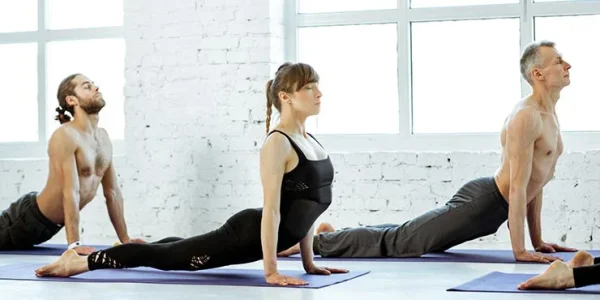 ↓ You can experience a Yoga session at the following venues ↓
PKClub CrossGym – Den Bosch
PKClub CrossGym – the Hague
PKClub CrossGym – Helmond
PKClub CrossGym – Hoorn
PKClub CrossGym – Rotterdam
PKClub CrossGym – Malden
PKClub CrossGym – Venlo